Anna M. Schafroth (1961-2021)
unsere große Freundin, Gelehrte, Mitbegründerin vom House of Taswir, langjährige Weggefährtin unserer künstlerischen Forschung, Beraterin unserer internationalen Ausstellungen, Kunsthistorikerin, Autorin, Kuratorin, internationale Klee Spezialistin und Expertin der europäischen Modernen, die mit ihren tief recherchierten Ausstellungen und zahlreichen Büchern so viele Nachlässe von Künstlern dem Vergessen entzogen hat, Anna Schafroth, die mich 2003 im Berner Kunstmuseum durch ihre poetische Präzision ein Denken in der Kunst gelehrt hat – Anna Schafroth ist vorgestern Abend, am 10. Januar, in Bern nach schwerer Krankheit verstorben.
*
Meine liebe Freundin, Du hast so fein, so unerschrocken, so überaus mutig das Prekäre mit Geist und Stoff versehen, so kraftvoll, konzentriert, immer weiter, offen, längst nicht fertig.
*
Rest in Power, Anna M. Schafroth.  Du und Deine Werke haben hier noch Zukunft. Wir lassen sie nicht los. Möge Deine Seele glücklich sein.
*
Almut Sh. Bruckstein mit dem Vorstand von ha'atelier / taswir projects
Oliver Schneller, Pierfrancesco Fiorato, Sidney Corbett, Jens Hager van der Laan
*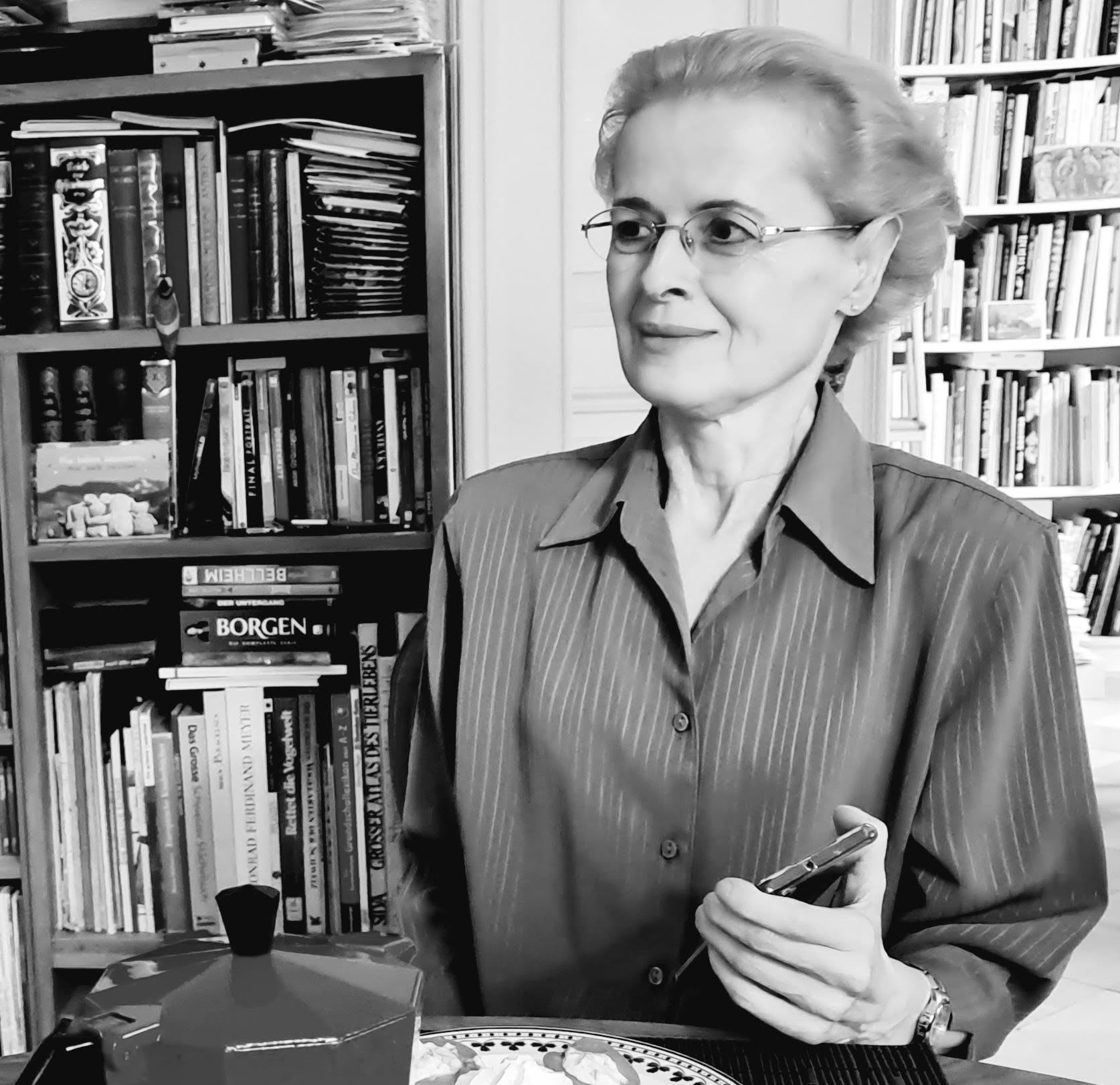 Anna M. Schafroth (1961-2021)
Photo: House of Taswir. Bei unserer letzten Begegnung im August, 2020 in Bern. Unsere Gedanken sind bei der Familie, besonders bei ihrem Ehemann, Martin  Hostettler und ihrem Sohn Lorenz.